10 Ways I Love to Wear Scarves
How Do I Style Thee? Let Me Count the Ways.
Now this is an article all about how
A scarf can be tied, flipped up or down
And if you take a minute
To read what we've got here
We'll tell you how to wear a scarf in and out of your hair.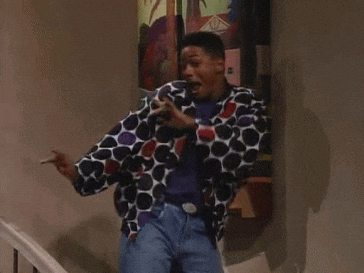 When it comes to accessories, versatility is key! After all, the more ways you can wear something, the more use you get out of a single item. Who said fashion can't be practical? Today we're taking you through the many ways to style one of our favourite accessories: scarves!
Low Ponytail
The low ponytail is the ultimate relaxed hairstyle! Take it to the next level with a scarf. Sweep all your hair back and secure it with a hair tie – then tie a scarf around it using a simple knot. Easy! This looks best if all your hair is swept back, away from your face. This look is incredibly versatile – it can even be fashioned into a formal hairstyle if you braid your hair first.
High Ponytail
While similar to the low ponytail, high ponytails are perfect for a messy chic look – allowing for a half-up, half-down 'do. For this look, it's better not to have freshly washed hair as it will be too soft to work with. Get your ponytail as high as possible by leaning forward, flicking your hair over your head and gathering it up from the front with your hands. For a more relaxed look, allow the front strands of your hair to hang loose and frame your face. Secure your scarf and you're good to go!
In a Bow
For a tailored look, fashion the scarf into a neat bow. Go through the same steps as the low ponytail, but after securing the scarf over your hair tie continue to thread it into a bow. This hairstyle is super cute when also paired with a hat. It also works well with shorter hairstyles, as your hair won't be overpowered by lengthy fabric.
Casual Bandana
The casual bandana is a great styling hack! With the help of a soft scarf, your look goes from bad hair day to effortlessly cool in seconds. Here's how to do it: fold the scarf into a triangle and position it over the top of your head, with the scarf edges resting over the front of your ears. Tie a double knot at the nape of your neck to secure it in place and pull strands of your hair forward to gently frame your face.
Headband-Style Bandana
This look is very similar to the casual bandana, but this time the scarf is secured behind your ears and all your hair should be swept back away from your face. This is a choice look to make your jewellery stand out!
Bandana Cap
Another clever hair hack, this scarf-style obscures your hairline completely – a useful trick if it's hair wash day! To recreate it, fold the scarf into a triangle and tie it around your head, ensuring the front of the scarf covers your forehead. Secure it with a double knot at the back of your head. Then, pull the extra fabric over your head and tuck it under the knot.
Tube Top
 What a 90s dream! Fashion the scarf into a triangle and tie it above your chest, securing it with a double knot at the back. Super cute! This look is nicely complemented with classic jewellery: put on a chunky pair of statement hoops and a dainty chain necklace and your outfit is sorted!
Halter Top
 You'll need a simple chain necklace for this one. Clip your necklace around your neck and be sure to secure it at the length you want your top to start. Then, take your scarf and fold it into a triangle. Tie each end of the triangle's top point together, over the necklace, and tuck the excess fabric from the ties behind the top. Then secure the top by tying a double knot behind your back.
On a Bag
 Give your bag a chic pick-me-up by tying a scarf around the bag strap. A clever hack that transforms an old accessory into something new, it's also a great way to incorporate colour into your outfit.
Around the Neck
Who doesn't love a bit of cabin-crew chic? Relive your girl scout days and fashion your scarf around your neck, securing it with a double knot at the front. Adorable!
There you have it! Now all that's left is updating your scarf collection…
With Love,
Lovisa